More teams wanted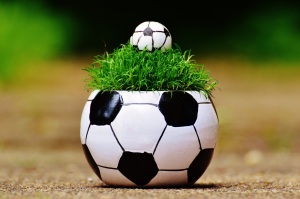 Participation in football is growing and so is the Bayside Football Association. We need your help to grow even further.
Our history is based in developing and forging community relationships with clubs who play football in the right spirit. For almost 40 years the Bayside FA has helped nurture and grow players of all ages across the eastern suburbs and down the Mornington Peninsula.
Our junior setup brings together clubs on the Mornington Peninsula to play clubs in their local area. Multiple gala days are held throughout the year to give kids the opportunity to exhibit and grow their skills.
Our Men's setup comprises of teams from all levels. Our Premier League contains many players who have and are playing at elite levels through state and national teams. Our Women's competition caters for players and teams of all abilities and has had a dramatic increase in the amount of teams inquiring to join the competition for the 2022 season.
Our expanding over 35's competition brings together legends from the past who still enjoy playing. There is also a demand from some parts for the Bayside FA to start an over 45's competition. The Bayside FA will look at introducing an over 45's competition if the demand becomes strong enough.
We pride ourselves on remaining a low cost competition that offers competition across all levels.
The Bayside FA are asking all players, coaches and club members to help us grow the number of teams we have for all our competitions.
Please encourage any teams that are interested in joining the Bayside FA to make contact.